Join us and your hosts Luxury Lifestyle Vacations Club in the adventure: wildness, eroticism, and sexiness! live out your fantasies!

Often, some of the most satisfying experiences in life are the ones that you decide to keep a secret…
Hedonism II is an adult playground, it feeds the mind, the body, the spirit and the soul.
With absolutely everything included in one price, from amazing food and fine dining to unlimited top shelf drinks and premium cocktails. Scuba diving, volleyball and tennis with a pro instructor. A fully-equipped gym with a personal trainer and staff that goes above and beyond to make your stay more enjoyable. You never have to think about money. Not even tips. Just what to do next. And when. And with whom.

After being wicked for a week at Hedonism II, you'll view the world from a slightly different angle. You'll be tanned and relaxed, and at times you'll find yourself smiling for no reason whatsoever, nobody else needs to know…

Can you imagine lying down on a sunny beach in the middle of January while the sun's rays caress your skin? I know you can! So if that's we you have been dreaming of, pack your bags, book your escape and be ready to Jamaica to the max!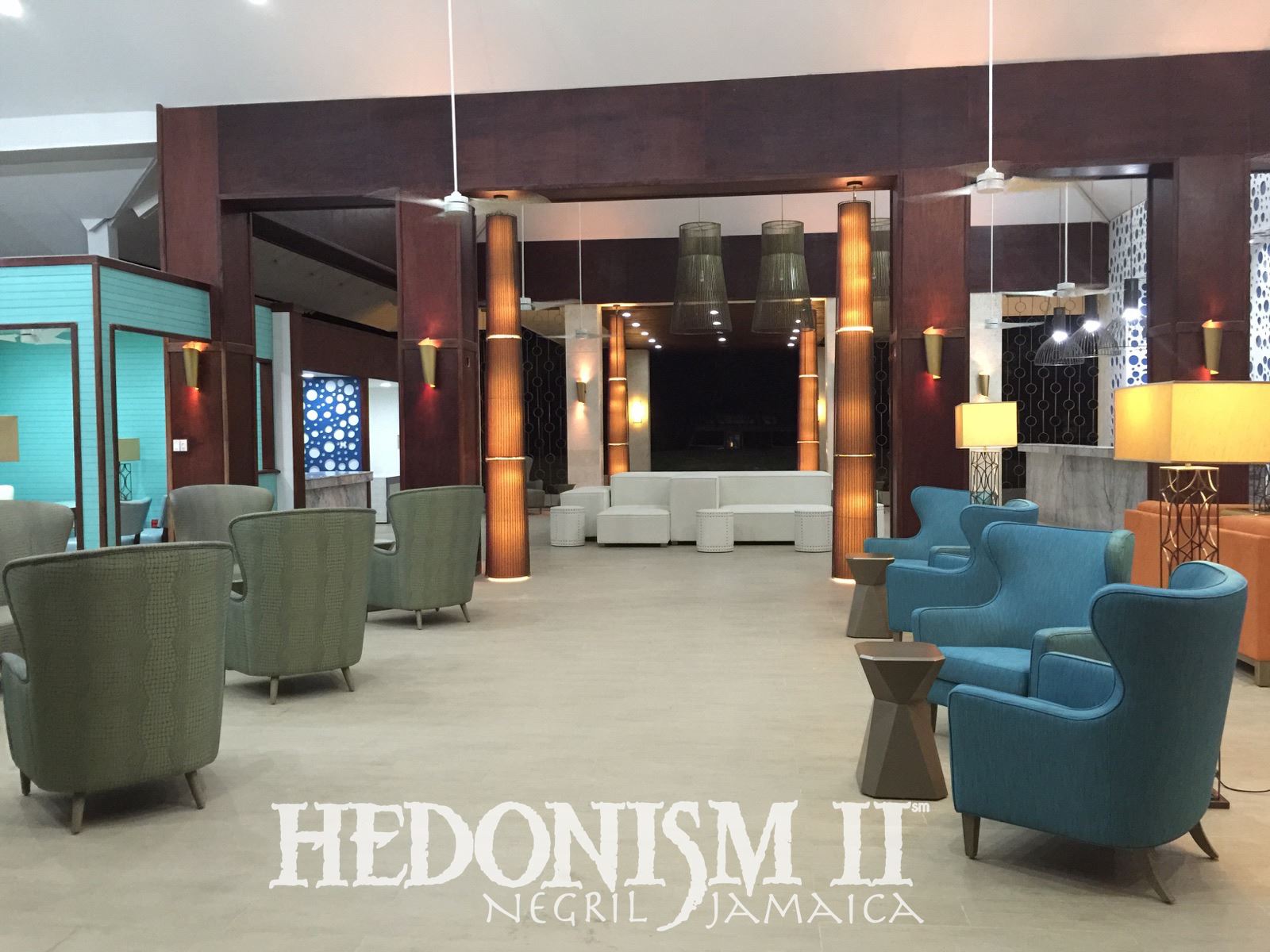 Hedonism - Top Nudist Resorts in Negril, Jamaica

Hedonism II breaks the boundaries of other nudist resorts. Here, there's never too much of a good thing. People travel from far and wide to live out their fantasies and escape all inhibition. Leave the mundane day-to-day behind, explore yourself as you explore the spectacular environment of Negril, Jamaica.
AT HEDONISM II YOU CAN:

Sleep in and stay up late.
Give up counting calories.
Have a drink before noon.
Dine in shorts.
Talk to strangers.
Don't make your bed.
Go skinny dipping.
Don't call your mother.
Let your hair down.


Hedonism II is a sandbox for your inner child, and nourishment for the mind, body, spirit, and soul. With absolutely everything included in one upfront price, you never have to think about money—not even tips—just what to do next.
The rumors, the legends, the myths are all true. For more than 30 years, Hedonism clothing optional resorts have enjoyed a reputation for shattering inhibitions and provoking the kind of behavior people don't talk about in polite circles. It's what happens when you combine warm water, a white-sand beach, open bars, and open minds. Our lifestyle resort is about as far as you can get from your everyday life. And best of all, just about everything you can eat, drink, and do is included.
NEGRIL
DESTINATION NEGRIL, JAMAICA
Located approximately 72.5 km (45 miles) from the Sangster International Airport in Montego Bay, Negril stretches across parts of two parishes (Westmoreland and Hanover) on Jamaica's westernmost tip. Downtown Negril, the West End and the southern portion of what is known as the "seven mile beach" are all in Westmoreland. It is nearly impossible to put into words the natural beauty of Negril. Miles of powder white sand bound by lush tropical foliage. If you close your eyes and try to imagine paradise, you will likely see Negril. Cool and laid back best describes the atmosphere of this magical place.

ONE OF THE WORLD'S MOST RENOWNED BEACHES
For many years, Negril's beach has been rated as one of the top ten beaches in the world by many travel magazines. Indulge yourself in the silky white sands of the expansive Seven Mile Beach. The north end of the beach is home to Hedonism II. South of downtown Negril is West End Road, known as the cliff area, which is lined with easy access to beautiful warm clear aquamarine waters perfect for snorkeling and diving or take your adrenaline to the next levels with extreme drop off points along the seaside cliffs with jumping points reaching more than 40 feet (12 m) high.
---
BEFORE YOU ARRIVE / TRAVEL TIPS

What entry documents do I need to enter Jamaica?
For U.S., Canadian and U.K. citizens, a valid passport is the only documentation required. All other international guests may need a visa. Please consult with your travel professional, local Jamaican consulate, or Tourism Board. Immigration forms will be given out on the plane. Remember to bring a pen in order to fill out the forms prior to arrival in Jamaica in order to expedite your arrival process.


What is the accepted form of currency?
The Jamaican dollar is the legal tender in Jamaica. We are happy to exchange currency for our guests on property. However, most merchants will accept U.S dollars or traveler's checks, and major credit cards. Once you are at Hedonism II, almost everything is included in the price you pay. The resort is on a cashless system. Additions will be charged to your room and processed by credit card upon check out.


What is the weather like in Jamaica?
Our average daytime temperature is 82°F (28°C) while average nighttime temperature is 72°F (22°C). February is the coolest month, while July and August are warmest. The turquoise blue Caribbean Sea is always warm, and refreshing, with temperatures averaging between 80°F (26.6°C) about 84°F (28.8°C).


What is Jamaica's time zone?
Jamaica is on Eastern Standard Time. There are no adjustments for Daylight Savings Time. That means that during the summer months, Jamaica follows U.S. Central Time.


Can I drink the water in Jamaica?
Tap water in Jamaica is safe to drink.


Should I bring an electrical adapter?
Jamaica uses 110 volts and 50 cycles. For guests outside the US or Canada, please bring your own adapter.