Before and After Your Adult Getaway, Bask in Luxury at Club Mobay
If you're taking an adult getaway with Organic Loven, you may end up arriving in Montego Bay, Jamaica. For premiere airport service including expedited customs service and a luxury lounge, reserve with Club Mobay. This state-of-the-art lounge provides everything you need before and after your exciting adult getaway including complimentary refreshments and beverages, free WiFi, a business center and electronic games. Mini spa services and shower facilities are also available at an additional cost.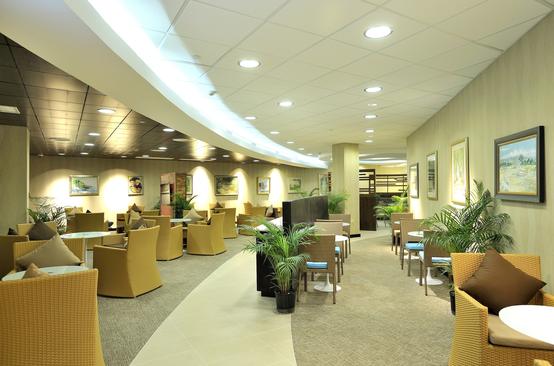 Getaway…BEFORE Your Adult Getaway
Imagine escaping from the stress and chaos of security lines and crowded departure halls to a sanctuary where you can relax, unwind or catch up with the office. Then imagine all of those luxuries while being immersed in warm Jamaican hospitality and culture. Before or after your adult getaway with Organic Loven, Club Mobay's first class lounge experience provides an unrivaled audio-visual journey through Jamaica's history and provides the perfect place to unwind.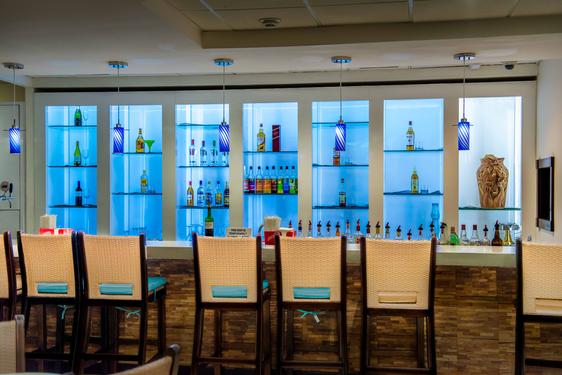 Facilities Fit for a King and Queen
The new 14,000 square foot lounge affords you the space to enjoy a premium bar featuring Red Stripe Beer, complimentary snack bar, high-speed Internet access, shower facilities and culturally themed specialty rooms. World-renowned Jamaican hospitality and charm meet first world innovation at Club Mobay. Relax in chic modern furniture while reading from a wide selection of international magazines or newspapers.

First Class Amenities
Enjoy high-speed wireless Internet access throughout the lounge via your own device or on an available computer in the state of the art business center. Grab a bite to eat from the refreshing complimentary snack bar featuring fresh seasonal fruits and pastries. Pamper yourself with one of the luxurious treatments available from the spa.

Fast-Track Airline Services
Upon arrival, lounge guests are greeted by specially trained customer service personnel charged with ensuring the utmost comfort and service for each guest. After basking in the services of the lounge, Club guests are accorded a personal escort to the departure gate where they will receive preferential, fast track access through security before arrival at their departure gate.
Uniquely Jamaican
In addition to offering amenities rivaling the finest airport lounges worldwide, Club Mobay provides a unique way for guests to immerse themselves in Jamaica's heritage and culture while enjoying its conveniences. Jamaica… a Journey takes visitors on a journey through Jamaica's heritage with the aid of innovative audio-visual displays and artifacts. Through this exhibit, commissioned exclusively for Club Mobay, visitors will leave with an appreciation of cultural icons, historical events, musicians and politicians and the important role they played in shaping today's Jamaican.
Booking at Club Mobay
Bookings MUST be made at least 48 hours in advance. We recommend two weeks notice, at a minimum, during peak season (end of December-early April) and for weekend arrival and departures. Please email Organic Loven for availability BEFORE booking if you are traveling during the high season.
Club Mobay Location
The Club Mobay entrance is located beside Departure Gate 9.

Jamaica Experiences
Jamaica Experiences is the source for everything you need to know for your unforgettable Jamaican adventure. Build your future Jamaica Experience via our magazine, newspaper, website and on your mobile devices via our free mobile app, all filled with interesting articles and useful information for everyone who wants to play, live or work in Jamaica.