ORGANIC LOVEN'S BRAND AMBASSADORS
We are honored to be working with these amazing and oh so sexy brand ambassadors. All experts in their chosen fields of sex, sexuality, relationship counseling, adult education, marketing, music and entertainment. Learn more about each one below.
Jet Setting Jasmine -
Angelina Castro -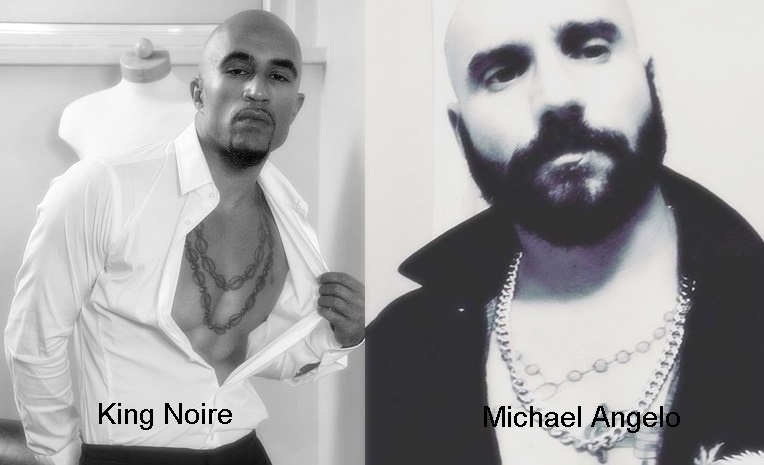 King Noire
-

Michael Angelo -
JOIN The Organic Loven Brand Ambassador Program
#ORGLovenAmbassador #OrganicLoven
Become An Organic Loven Brand Ambassador

Motivated By Sex and Money? Enjoy Improving Adults Sex Lives? Educated in various areas of Sexuality? Join our program and let's Enhance the bodies you love to love!
Who Are Organic Loven Brand Ambassadors? An Organic Loven Brand Ambassador is either:
A sex educator, sexologist, sex therapist, erotic educator, sex toy reviewer, sex blogger, sexpert, relationship expert.

Has a social media presence in their area of expertise with a collective of followers/fans across all their social media platforms.

Seeks to educate, inform, influence their clients and followers.

Lives, uses and believes in chemical free intimate body products, body-safe sex toys and brands that do not test on animals.
Benefits of being an Organic Loven Brand Ambassador.
15% Commissions on all sales.

Trackable links and promo codes provided.

Receive 4-8 sex toys and/or products a year for review.

20% Discount on select toys.

Notices of upcoming product launches.

Possible event participations and collaborations with Organic Loven.

Possible sampling support for events.
Responsibilities of a Brand Ambassador
To introduce friends, family, clients and colleagues to the numerous organic intimate body products, body safe sex toys, resources books and even the events.

Post, Share, Like – Social Media is your biggest asset. Utilize your Instagram, Twitter, Facebook, Snapchat, Website, Blog, YouTube, etc to show your followers/fans/clients what you like, recommended products and share what you like within the Organic Loven world.

Review a minimum of 3 products/toys on your website or blog.
We'll help you out along the way. Be sure to keep an eye out for our emails regarding special promotions, events and new products!
Apply in 3 Simple Steps
Apply to be an Organic Loven Brand Ambassador via the link below which is powered by GoAffPro.

After receiving your request you will receive a more detailed form to complete and return for approval. Once approved, use the Organic Loven banners and links provided, and share it with your friends, clients and social media based on Organic Loven Brand Ambassador guidelines.

Make money when a customer clicks on OrganicLoven.com links or products through your website and completes a purchase!
Ready to Sign up? Register here!
Organic Loven Additional Brand Ambassador FAQs:
How much does it cost to be an affiliate?
Nothing! The entry to be a Brand Ambassador is absolutely free. There are minimum requirements to be a Brand Ambassador. After you are accepted into the program, you can earn money every time you drive a sale to OrganicLoven.com.
How do I get paid? And how often?
You will get paid according to all completed sales customers make through your links. Brand Ambassadors are paid at a 15% Cost-per-Action (CPA) commission rate for each completed sale. Our Brand Ambassador are paid once their account reaches $25.00. The funds are transferred from our Paypal account to yours, so make sure you have a Paypal account set up.
What is the OrganicLoven.com cookie duration?
OrganicLoven.com tracking cookies last twelve (12) months. If a user is directed to OrganicLoven.com through a Brand Ambassador's efforts and returns any time within the year to make a purchase, you will earn the commission.
Can I be a Brand Ambassador on behalf of more than one site?
Yes! A Brand Ambassador is allowed to work with other companies.
Are OrganicLoven.com Brand Ambassadors allowed to partake in business overseas?
Yes, OrganicLoven.com Brand Ambassadors can do business worldwide.
Can an international website be a Brand Ambassador?
The OrganicLoven.com Brand Ambassador program does accept international Brand Ambassadors. We ship worldwide.
Does Organic Loven allow reseller customers and associates?
No, Organic Loven and the Brand Ambassadors Program do not permit reseller activity or to sell products on third party re-seller websites (i.e. amazon, ebay, etc).
When does OrganicLoven.com reverse commissions?
OrganicLoven.com has the ability to reverse commissions when a customer's purchase is returned or activity occurs that is outside the limits of our program terms.
How do I sign up?
You can go here to sign up. If you are already an Organic Loven Brand Ambassador member, you can log in there as well.
How will you know that orders came from my site?
A one year cookie is placed on a customer's computer when visiting OrganicLoven.com from an Brand Ambassadors site or link. When you log into your dashboard area you will see which leads and/or orders are yours.
Does the OrganicLoven.com Brand Ambassadors program offer exclusive coupons for its associates?
Yes, the OrganicLoven.com Brand Ambassadors program offers an exclusive 20% off discount code for its Brand Ambassadors (not including books) for personal purchases and specific events. You can also contact us to receive custom coupon codes for the products of your choice, and even have someone from our creative team make custom images and banners for you!
What type of strategies can I use to generate sales to OrganicLoven.com?
Choose one of our banners and link straight to our home page, collections or product pages

Recommend specific accessories by reviewing our products

Have another idea? Let us know
Need more information? Visit our Brand Ambassador sign up page to get started!
Organically yours,
Team Organic Loven