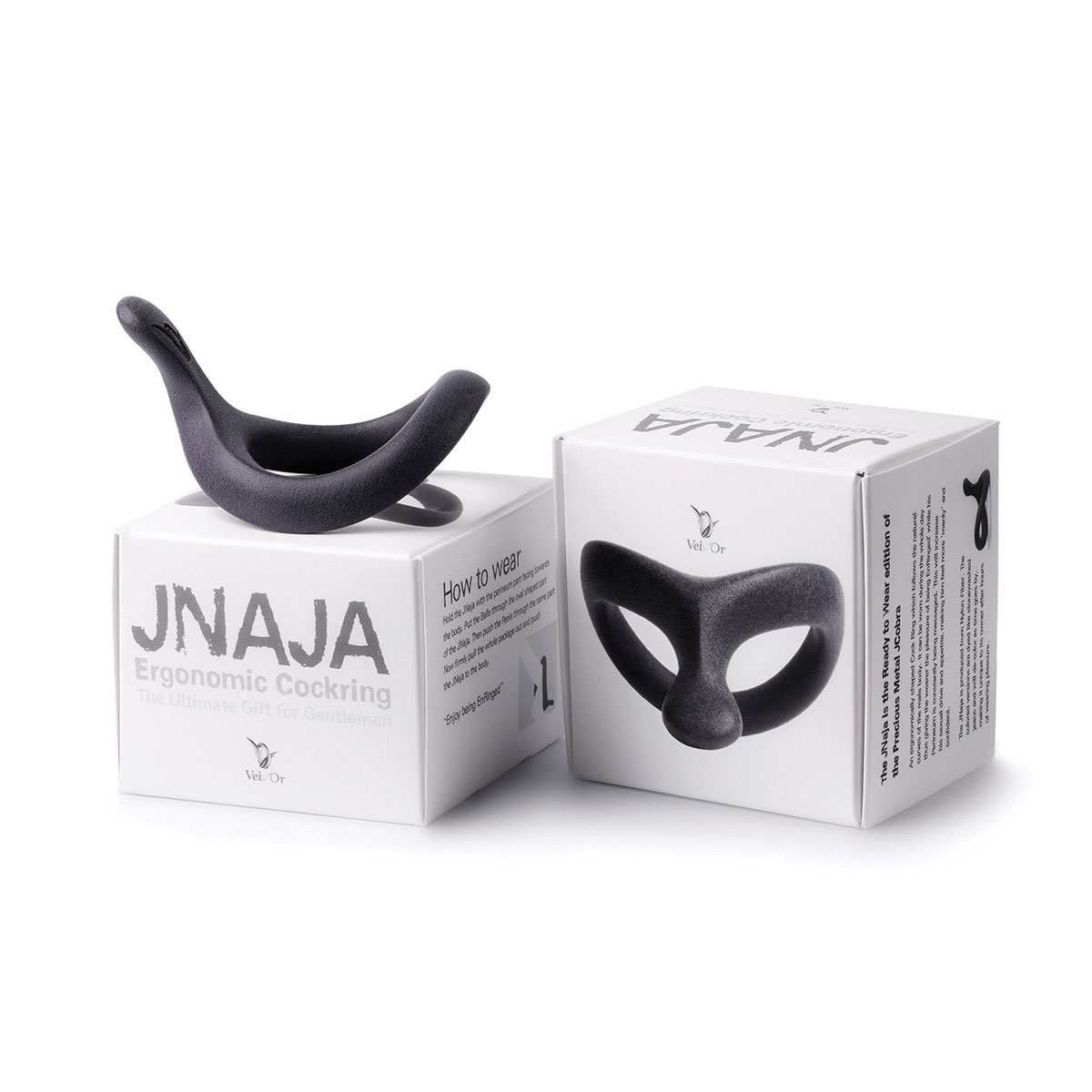 I've tried many different types of cock rings before and have never found one that I was interested in having on me for more than a few minutes. Being a bit on the larger side of things, I've had many times where I've struggled in pain trying to get a cock ring on that fits right, only to be disappointed by the short-lived experience. If I am lucky to finally get one on properly, the rubbery material that most cock rings are made of pinch my skin to a point of being just plain uncomfortable.

When I first laid my eyes on this JNaja cock ring, the fact that it was a rigid ergonomically designed piece totally caught my interest. When I discovered that it also puts pressure on the perineum area, I knew I just had to buy one on the spot and try it out immediately. Taylor took the time to ensure that I selected the right size from the many options available.

I spend a lot of time at clothing optional resorts on beaches, so not only does this product help my junk look amazing, it feels absolutely incredible. The pressure on the perinium makes it so that every movement reminds you of its presence, and contributes to a constant mild state of arousal from just moving around.

I had sex with this a few times now, and I can tell you that I'm going to have a hard time not wanting to use this piece every single day of my life. I never thought that I would fall in love with a cock ring, but here it is. If you have any interest and exploring these types of products, this JNaja cock ring is a must-have.
Rick Broider,
Open Life Advice Coach
www.openlifeadvice.com