Why Sex Toy Companies 'Copy' Each Other's Designs
Have you ever visited a Sex Toy Museum? There are many around the world to visit if you are curious about sex toys from the past or how our ancestors 'got it in.'In the U.S. there are five.Europe has sixteen. Asia has five and Australia has one.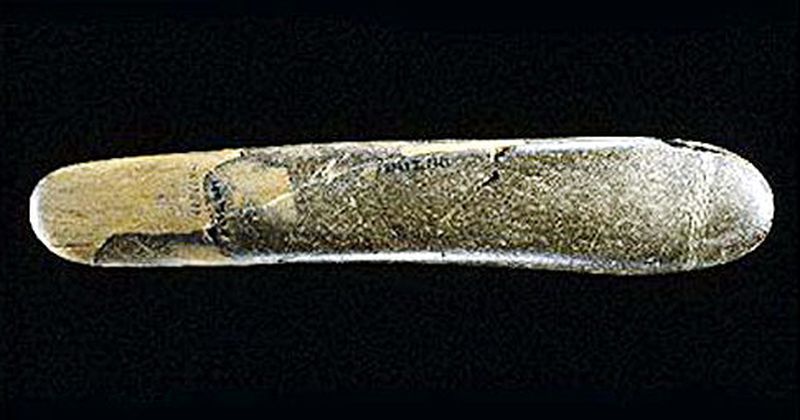 The earliest sex toy discovered was a 28,000 year old (est) phallus shaped dildo in a cave in Germany. The find was a rare one since examples of masculinity from that period are unusual to stumble upon, although female-inspired works of art are rather common. As you can see it is not too different from dildos today.
Most sex toys are designed to please either the female or male genitals or both. Some shapes have proven effective over the years, considering the human anatomy has not changed much in a few hundred thousand millennium.
So when it comes to the sex toys of today they do not copy each other anymore than one car manufacturer copies another. Most every car has four wheels and an engine. The latest sex toys may enhance, improve upon, upgrade the materials, components and functions of proven types of toys. But to say they are coping one another is a bit of a stretch.
SEX TOY SHAPES

There are only so many shapes that sex toys can take on although with the advancement of technology there have been a few that have come on the market lately that look nothing like the toys of yesterday. Actually, there are some toys from yesterday that look nothing like the toys of today.
The Wand

The Hitachi Magic wand is 52 years old. It was and is to this day the inspiration for all wands on the market. Some are as big as the Hitachi, some larger, some smaller, cordless, waterproof and several vibrating patterns. Most every wand has the same shape, bulbous head, long handle, corded, or not corded.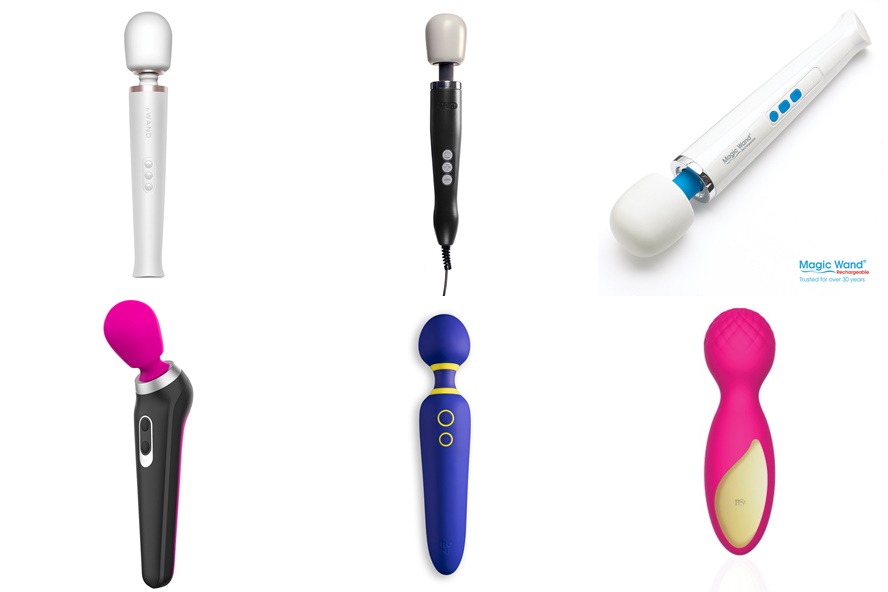 The Bullet

Most all bullets take on a very narrow, somewhat pointed end shape, like a bullet.They usually can fit in the palm of your hand.They are easy to travel with, come in a variety of materials (i.e. silicone, metal, ABS plastic) some with batteries, usb rechargeable and waterproof. Bullets of today can have as many as 20 vibration modes and 10 patterns.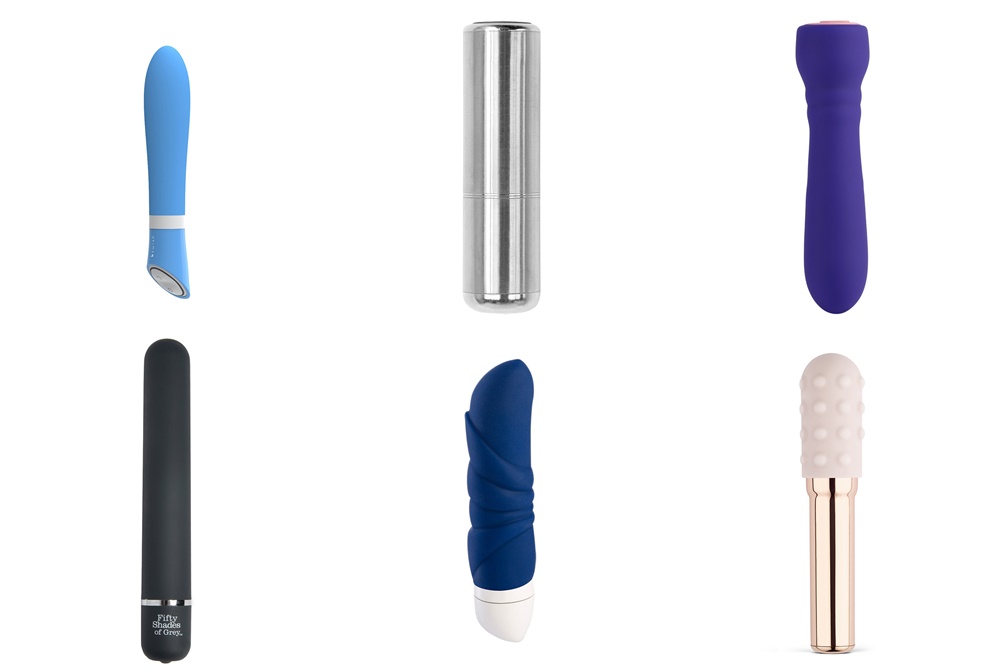 The Butt Plug

Butt plugs create a "feeling of fullness" or pressure, without the back and forth motion that dildos offer. Not only that, but when the pelvic muscles contract during orgasm, a butt plug can intensify the sensation by giving your body something to squeeze against. Most butt plugs are short in length with a tip, tapered body, a neck and a flared base so that they do not 'slip' into the anal canal. Butt plugs come in silicone, metal, glass, and even sustainable wood! Some have tails or Swarovski crystals. You can choose between one that vibrates with or without a remote control or one that does not!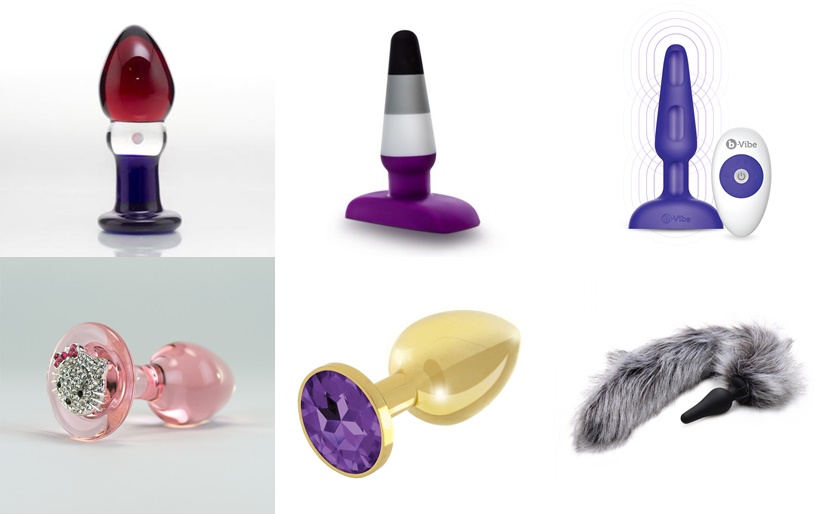 The Cock ring
The purpose of a cock ring is to prevent (not stop) the backflow of the blood, which keeps the penis harder for a longer period of time. This means cock rings have been used as an aid for erectile dysfunction long before Viagra was a thing, but they can also help you enjoy yourself in the moment and remove stress about staying up. Cock rings come in silicone, hard plastic and rubber.They can be round, ergonomic or an adjustable lasso.They also make them vibrating and with perineum stimulation 'extensions' to increase the intensity of your orgasms.

The Rabbit
The first 'rabbit' vibrator came out in the early 80's and was the first to deliver the one-two punch offering both external and internal stimulation.They all have a long penis like extension with an additional smaller extension.Some of these still take the shape of a small rabbit with bunny ears to stimulate the clitoris.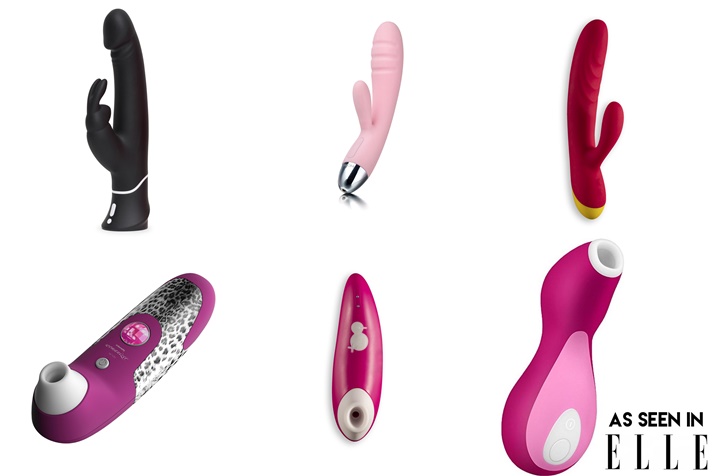 Pleasure Air Technology

This new toy in sex tech give you a touchless clitoral stimulation utilizing 'pleasure air technology'. Womanizer was the first to come out with this new 'mouse trap' and it was soon followed by others! It is unique in the way that the air flow is what offers the stimulation to the clitoris and not by direct contact.
No Copiers or Imitators – Just Innovators
So just as there are only about 10 hot moves a male stripper can make and most all cars have four wheels and an engine, sex toy producers follow the standards in the industry as proven successes and improve upon them or add their own little innovation to improve on a standard toy that has been well established.
Why re-invent the wheel unless you decide to put a triangle peg in a round (butt) hole?